Staff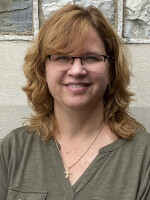 Jennifer Parks-Snyder
Pastor
Office: 717-533-9668 ext. 105
E-Mail:

Rev. Dr. Jenn Parks-Snyder began her appointment as pastor for First United Methodist Church of Hershey on July 1, 2021. Previously, she was the pastor at Lightstreet United Methodist Church in the Lewisburg district for eleven years. She also served as an Assisting Elder for the Lewisburg District for two years. Prior to that she was the Associate Pastor at First Hollidaysburg UMC for three years; served as the pastor to Caledonia Charge in the Chambersburg area for three years, and Powell's Valley Charge in the Harrisburg area for four years.
Prior to entering pastoral ministry, she was a Children and Youth Caseworker for Berks County. She received her Master's of Divinity in May 2006, and her Doctorate of Ministry in Church Leadership in May 2018 from Wesley Theological Seminary in Washington, DC.
Pastor Jenn is married to Scott Snyder who works at Duryea Technologies in Reading, PA. Together they have three children: Lucas, who is studying Political Science at Washington College, when he isn't working at Funland in Rehoboth Beach during the summers; Alex, who is studying Food Science and Art through various programs, and Davi, a transgender female, who is an aspiring artist.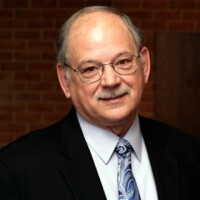 Lew Parks
Assistant Pastor
Office: 717-533-9886
E-Mail:

Rev. Dr. Lewis A. Parks comes to us with extensive experience. He is an ordained elder of the Susquehanna Conference who has pastored congregations of all sizes throughout the conference. He is also professor emeritus at Wesley Theological Seminary in Washington DC for which he continues to teach online courses in church leadership and United Methodist governance. He is the author of three books published by Abingdon Press.
Dr. Parks is married to Peggy Parks, who has been a member of Hershey First these past two years while he was on interim assignments. The Parks have two grown children, one of them our own Pastor Jenn, and six grandchildren. They live in Lebanon.
Shawn Gingrich
Director of Music Ministries
Office: 717-533-9668 ext.108
E-Mail:

Shawn is Director of Music Ministry leading the choirs and praise teams and serving as organist. He holds undergraduate degrees from Lebanon Valley College, a Master of Music from Westminster Choir College, and the Doctor of Worship Studies at the Robert E. Webber Institute for Worship Studies. In addition to his church work Shawn is an adjunct music instructor at Messiah University in Grantham, is Artistic Director of Hershey Handbell Ensemble, is the Dean of the Harrisburg Chapter of the American Guild of Organists, and is the immediate past president of the Fellowship of United Methodists in Music and Worship Arts. Shawn and his wife Laura have four children: Peter, Sarah, Christian and Aaron and they reside in Elizabethtown.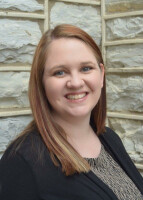 Cassandra McCachren
Director of Children's Ministries
Office: 717-533-9668 ext.116
E-Mail:

Cassie graduated from Millersville University with a BS in Elementary Education in 2010. She spent two years teaching in the School District of Lancaster before joining the staff at First Church in August of 2012. She resides in Elizabethtown with her husband, Peter; son, Crosby; and daughter, Grace. Cassie is passionate about serving and missions. In her spare time, she enjoys reading, walking, and spending time with family and friends.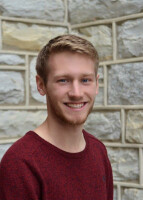 Stephen Haverstick
Director of Youth and Young Adult Ministries
E-Mail:

Stephen graduated from Messiah College in 2016 with a B.S. in Business Administration, concentration in Leadership, and a Minor in Youth Ministries. He began serving at First UMC Hershey in January of 2016 returning to his hometown of Hershey where he graduated from high school in 2012. Stephen has been working on a M.A. in Theology and Ministry from Fuller Seminary since Fall 2017. Stephen enjoys a good Bible study, deep conversations about faith, playing pretty much every sport there is to play, hanging out with friends, and seeing people choose to follow Jesus.
Stephen is married to his high school sweetheart SunHae Kim Haverstick.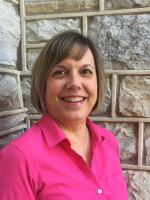 Elizabeth Valentine
Associate in Ministry for Congregational Care
Office: 717-533-9668 ext.118
E-Mail:

Beth received her B.S. in Biology from Penn State in 1983, then graduated with an M.D. from Penn State's College of Medicine in Hershey in 1987. After completing a residency in Emergency Medicine at East Carolina University's Pitt Memorial Hospital, Beth returned to the Hershey area. She worked in several local Emergency Departments until 2003 when she left her medical career to homeschool her two children until their high school graduation in 2016. In July of 2019, she joined the staff to serve as the Associate in Ministry for Congregational Care. Beth is married to Ron Louder. They have two children: Robert and Lidiya. Beth has been an active member of First UMC since 1992, serving in the Sanctuary choir and other ministries. She is passionate about missions and has led numerous mission teams to Ukraine.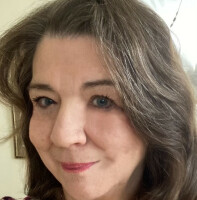 Leah Layman
Administrative Assistant
Office: 717-533-9668 ext.101
E-Mail:

Leah is the administrative assistant handing the management of the office for the staff she supports and the church members. Leah's extended family hails from Pittsburgh and after 20 years in Georgia, Leah is happy to be in Pennsylvania again, where the seasons change. As a lifelong, Methodist, Leah loves The Lord and finds it extremely rewarding to work in the administrative area of a Methodist church.
Leah's hobbies are gardening, painting, decorating, and organizing. She earned her Pennsylvania Real Estate License in September of 2022, after having one in Georgia and South Carolina. Years ago, she attended The University of Northern Colorado studying speech communication and early childhood development. She also took courses in history and art at The Augusta State University.
Leah's had many exciting adventures along the way: staff member at the Atlanta Olympic Games in 1996, built houses for Habitat for Humanity, worked as a live-in manager for Holiday Retirement – a senior living community and currently works a few hours a week at the Hummelstown Cemetery. All in addition to raising her family and several pets! Leah is a widow with three grown children scattered around the country, two are married and her proudest additions to her family are her two granddaughters, Makenzi Jane and Hannah Marie.